OUR STORY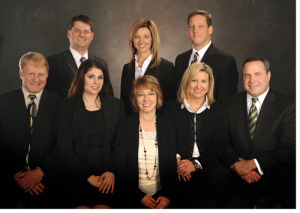 Your financial journey is like a river.
It twists and bends, and sometimes can be challenging to navigate. The professionals at The RiverGroup serve as trusted guides with the expertise and resources to help you navigate the waters ahead. Our team has been guiding clients on their journey toward financial independence for over 20 years. As an independent firm our advisors can access a near limitless array of financial solutions. This allows us to put your needs first, providing the tools and expertise that your journey demands.
Individual Journeys
Our guides are trained with the tools to not only help you develop a plan, but to implement and monitor your progress. Our independence means we provide you with appropriate solutions, and our bank partnerships allow us to work seamlessly with your other financial professionals to help your journey be successful.
When your journey is particularly complex, our Private Client Group team combines extensive experience in wealth management and estate planning with the resources of Raymond James, one of the nation's premier independent broker dealers. That level of sophistication gives you the confidence to focus on what matters most to you.
Business Journeys

Today's business owners face more challenges than simply managing the bottom line. From regulatory burdens, to attracting and retaining top employees, to succession planning, your job is more difficult than ever before. Our business team provides expertise in benefit plans, third party administration, and succession planning, to guide your journey from start to finish.
Integrity
Your needs will always come first.
Discipline
We will guide with unwavering focus on your goals and financial concerns, knowing that our value is greatest during the most difficult stretches of your journey.
Resourcefulness
Your goals are unique. Your journey should be too. We will combine our near limitless tools, with our deep experience and knowledge to create a plan tailored for your needs.
Attentiveness
Our focus is on you. We will listen carefully to understand your needs, your concerns, and your goals.
Passion
We believe that financial independence gives people the freedom to follow their dreams, and we are passionate about your journey's success.

Tim
Pauley
---
Partner
Financial Advisor,
RJFS
MBA, C(k)P®, AIF®
Osceola, WI

Mark
Almlie
---
Partner
Financial Advisor,
RJFS
Osceola, WI

Jeanine
Sandberg
---
Retirement Benefit Consultant
QKA
Osceola, WI

Craig
Lindstrom
---
Financial Advisor,
RJFS
Lindstrom, MN

Jon
Jacobson
---
Financial Advisor,
RJFS
St Croix Falls, WI

Angela
Televandos
---
Financial Advisor,
RJFS
Cameron, WI
Kathy
Ulrich
---
Client Relationship Administrator
Osceola, WI

Patrice
Evans
---
Client Relationship Administrator
Osceola, WI